Han Ga In & Yeong Jeong Hun

Married in April 2005. They became a couple after starring together in KBS1 daily drama 'Yellow Handkerchief' aired in 2003.
Kim Hee Sun and business tycoon husband Park Joo Yung
Park is a graduate from Yonsei University is the second son of the president of Larksang Group.
It was reported that they were introduced by friends in early 2007.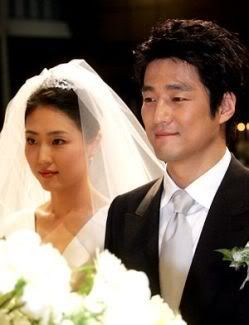 Ji Jin Hee weds Lee Soo Yun in 2004.
JJH became a proud father of a baby boy the following year.
Kim Nam Joo and Kim Seung Woo
Married in May 2005 the couple have two children a girl and a baby boy born on May 5 2008.
Han Chae Young married businessman Choi Dong Jun in 2007
Chae Young and Choi Dong-jun met in 1998 when she had just debuted and they have been close friends for eight years.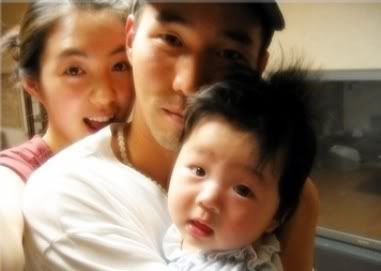 Lee Yo Won

(Fashion 70s, Surgeon Bong Dal Hee)

married professional golfer Park Jin Woo in January 2003
Lee with her husband and their daughter.
Pix taken several years ago.